Laptops are not cheap commodities that, when they breakdown, we can just throw them away. They command a considerable amount of our money, so buying a new one when our service laptop is undergoing some trouble may not be the wisest thing to do. To some of us, our laptops are devices that we use for our work; for others, they may use their laptops for entertainment, for research, to communicate, and other important functions. An unexpected breakdown of our laptops can mean a disruption of our work and routines.
When you have done trouble-shooting, yourself, or you have checked for some software problems, and the issue still persists, it is definite that the problem lies in the hardware. You have no other recourse than to bring it to the repair shop. But first, you must have done these things before handing them to the repair shop.
Research about the Repair Shop's Reputation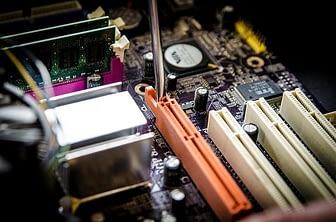 The expertise of the repair shop on laptops should not be questionable. Ask from friends who had let their laptops be repaired before. Consider other's opinions too. Because your laptop is a valuable property. A repair shop should always maintain care during the process.
Some of the most important things may be stored on our laptop, like work-related data. And there may also be very personal information that we stored there. A repair shop should observe some privacy policy not to delve on private items that can be found on one's laptop.
Make It a Habit to Use a Backup
The stress of having your laptop breakdown may not be that great if you always use a backup with all your files. But if you have not, try to recover your data before your laptop goes dead. When you bring your laptop for repair, there is no guarantee that all your files will be saved.
Private Data Should Be Deleted
Some of the scandals during this generation have been exposed to the public because the owners of the laptop did not delete their intimate videos before letting their laptops be repaired. This should be a lesson learned to always transfer personal data to some storage systems and let them dwell on their laptops. No matter how you trust the repair shop, you should try to make it a point on not saving such data on your laptop because you will never know who will view it.
Make Your Device Accessible while Keeping the Keys
If you have to leave your laptop while it is being repaired, you have to be reachable for clarifications such as passwords and other things. Repair may not be carried out without them. You should also keep your software keys with you, so the moment that such data will be removed by the process, you can reinstall them again once your laptop is repaired.…